La Marzocco Linea Classic AV 3 Group - Steel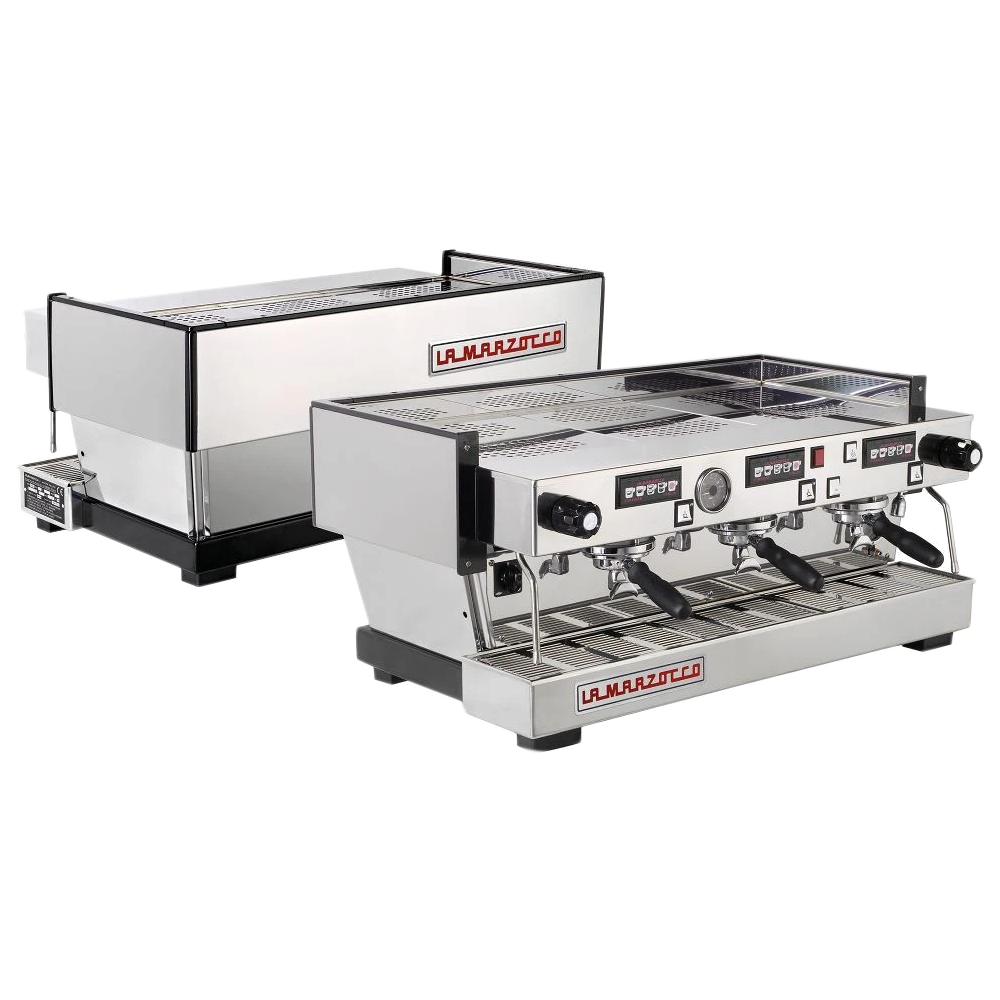 La Marzocco Linea Classic AV 3 Group - Steel
---
30-day money-back guarantee
Free Shipping in U.S.
Buy now, get in 2 days
العلامة التجارية: لامارزوكو
نموذج: لينيا كلاسيك ثلاث مجموعات بخاصية التحكم الحجمي
مواصفات المنتج:
غلايتان منفصلتان واحدة مخصصة لاستخلاص القهوة والأخرى لإنتاج البخار.
رؤوس المجموعة مغمورة بالماء.
غلايتان معزولتان حرارياً.
يد الترشيح من الستانلس ستيل مزودة بسلة ترشيح دقيقة.
برمجة كمية الاستخلاص.
ميزة تسخين الأكواب.
بيانات المنتج:
سعة غلاية القهوة: 5 لتر
سعة غلاية التبخير: 11 لتر
الجهد الكهربائي: 220V – 60Hz
القوة الكهربائية: 6100W
الارتفاع: 45.5 سم
العرض: 93 سم
العمق: 56 سم
الوزن: 66 كجم
صنع في إيطاليا
Brand: La Marzocco
Model: Linea Classic AV 3 Group
Specifications:
Dual boilers optimize espresso brewing and steam production.
Saturated groups.
Insulated boilers.
Stainless steel portafilters and precision baskets.
Programmable doses.
Cup warmer.
Product information:
Coffee boiler capacity: 5 L
Steam boiler capacity: 11 L
Voltage: 220V – 60Hz
Wattage elements: 6100W
Height: 45,5 cm
Width: 93 cm
Depth: 56 cm
Weight: 66 kg
Made in Italy