Monin Vanilla Frappe Base- 2kg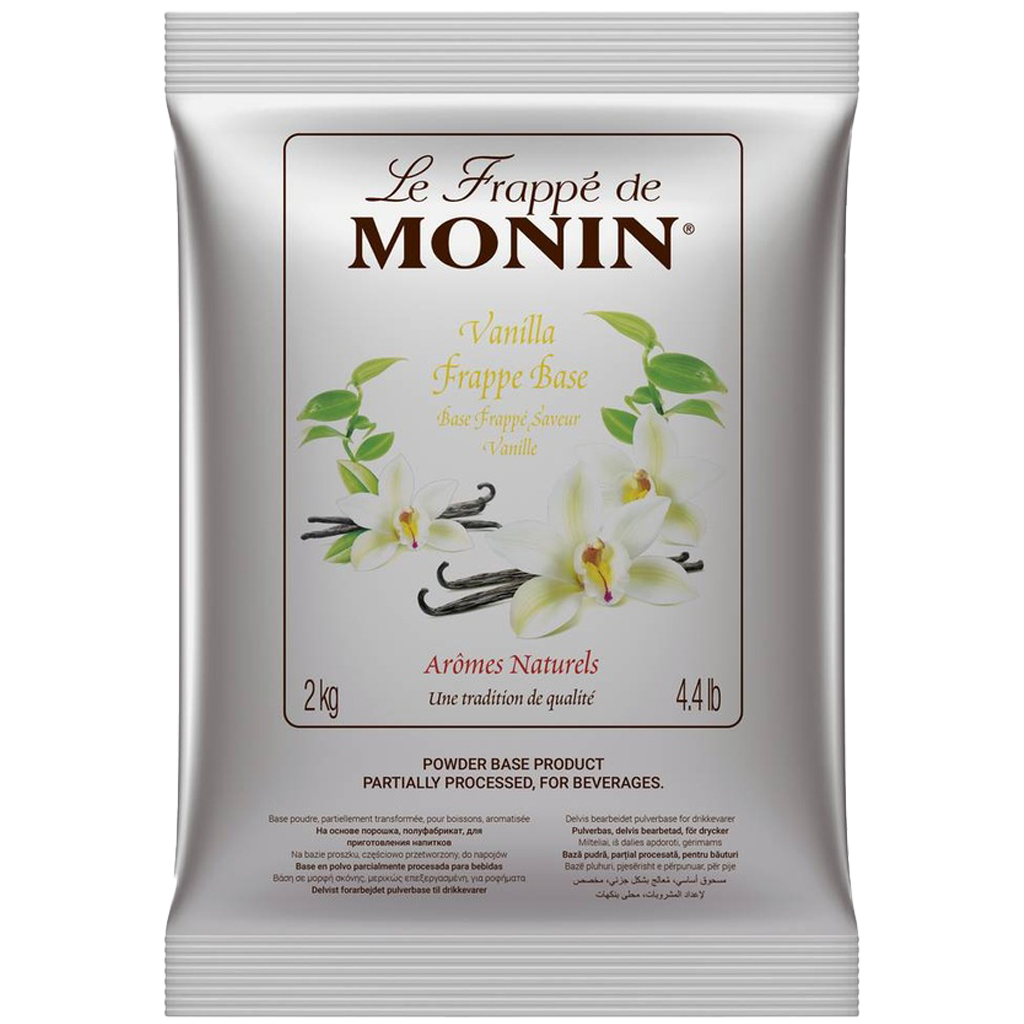 Monin Vanilla Frappe Base- 2kg
---
30-day money-back guarantee
Free Shipping in U.S.
Buy now, get in 2 days
المكونات :
سكر، سكر الفاكهة، مسحوق الحليب كامل الدسم، نشاء الذرة، بروتينات الحليب، مسحوق الكريم، مسحوق الحليب المقشود، مطيبات، ليف الحمضيات، مستخلص الفانيلا، عامل موازن (صمغ الغاز). أنتج في مصنع يستعمل فيه الحليب و مشتقاته و البيض و الصوجة و الجوز و الغلوتين.
القيمة الغذائية لكل 100 مل:
Ingredients :
Sugar, fructose, full cream milk powder, starch from maize, milk proteins, cream powder, skimmed milk powder, flavours, citrus fiber, vanilla extract, stabilizer (gear gum). Produced in a plant where milk and milk derivatives, eggs, soy, nuts and gluten are used.
Nutrition Information Per 100 ml:
Energy 419 kcal
Protein 8.9 g
Fat 6.5 g
of whitch saturates 4.1 g
Carbohydrates 80.9 g
of witch sugars 71.7 g
Salt 0.14 g