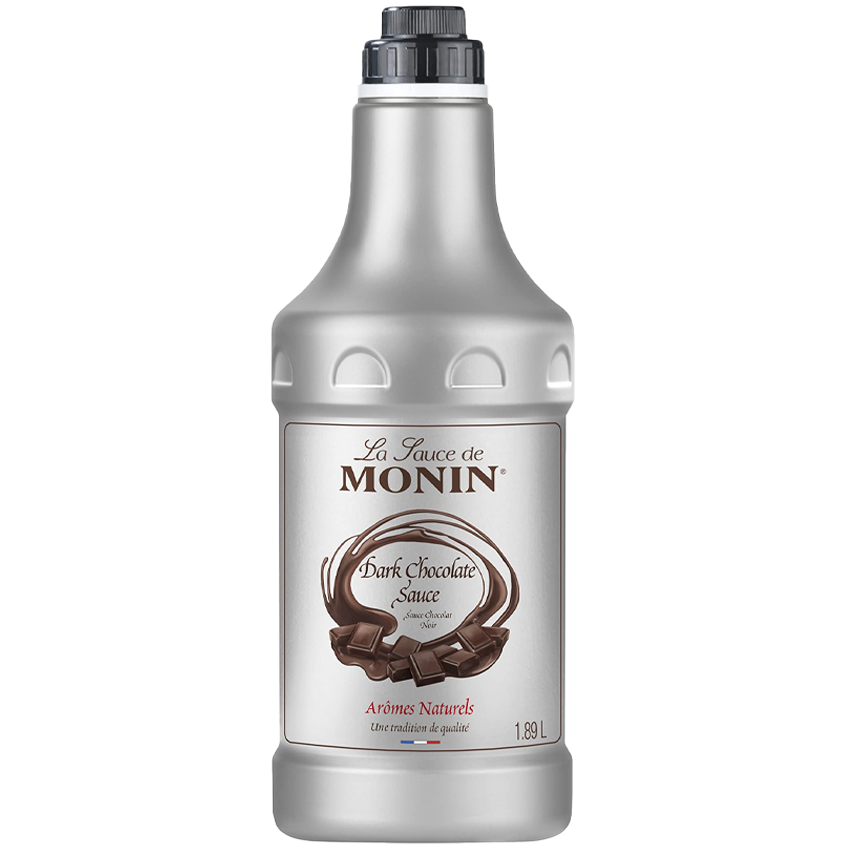 Monin Dark Chocolate Sauce - 1.89 ltr
---
30-day money-back guarantee
Free Shipping in U.S.
Buy now, get in 2 days
المكونات :
سكر، ماء، سكر العنب، مسحوق الكاكاو 9.5%، مالتوديكسترين، نشاء معدل (هيدروكسي بروبيل فوسفات ثنائي النشاء)،
E1442
(تبيوكا)، كاكاو جامد 0.5%، نكهة مماثلة للطبيعية (فانيلا)،
عامل حافظ (سوربات البوتاسيوم)، ملح، صمغ الزانثان
E415
(عامل موزان)،
أحادي و ثنائي غليسيريد الأحماض الدهنية
E471
(مستحلب)، حمض الليمون (عامل محمض). نسبة محتوى الشوكولاته 19.4%.
مستحلب من أصل نباتي، من زيت النخيل.
القيمة الغذائية لكل 100 مل:
Ingredients :
Sugar, water, dextrose, cocoa powder 9.5%, maltodextrin, modified strach (hydroxypropyl) distarch phosphate E1442 (tapioca), cocoa mass 0.5%, nature identical flavor (vanilla), preservative (potassium sorbate), salt, xanthan gum E415 (stabiliser), mono and diglycerides of fatty acids E471 (emulsifier), citric acid (acidifying agent). Chocolate content equivalent 19.4%. Emulsifier of vegetable origin, coming from palm oil.
Nutrition Information Per 100 ml:
Energy 432 kcal
Protein 3.3 g
Fat 2.3 g
Carbohydrates 99.4 g
Sodium 86.5 mg