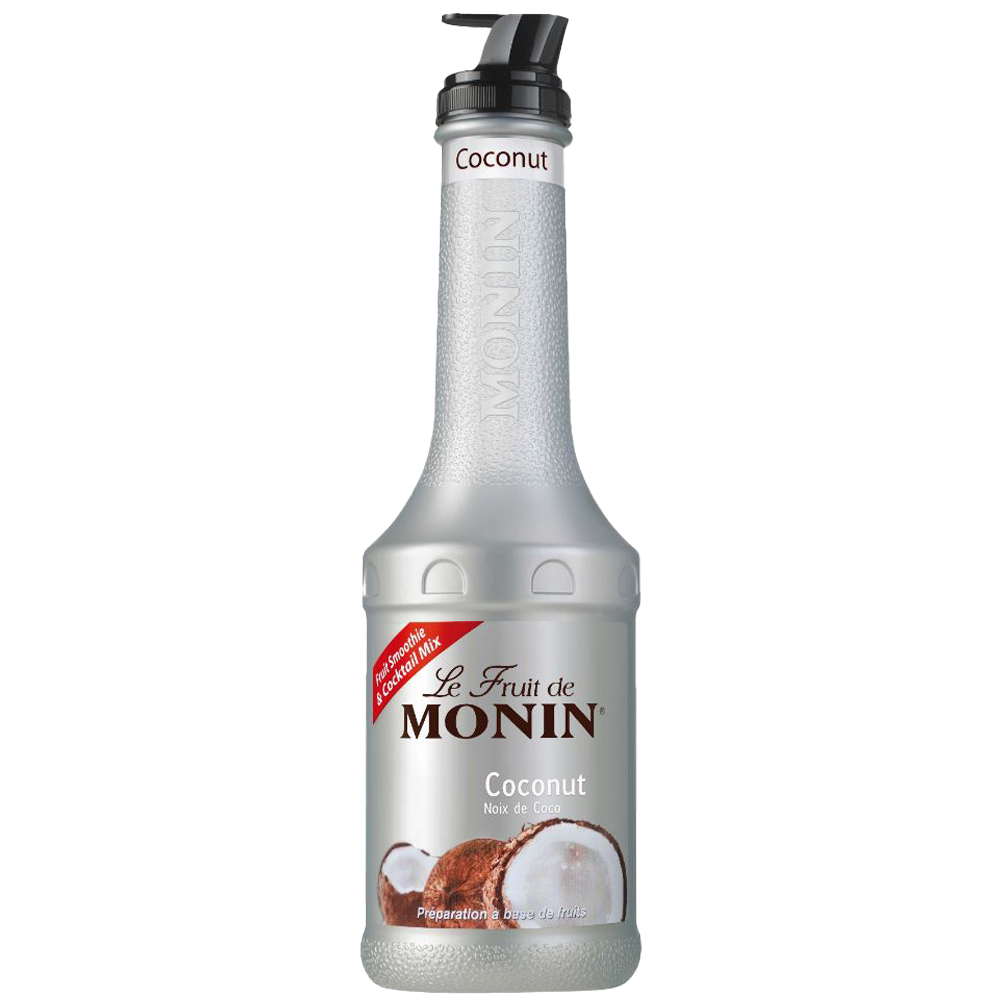 Monin Coconut Puree - 1 ltr
---
30-day money-back guarantee
Free Shipping in U.S.
Buy now, get in 2 days
المكونات :
سكر، ماء، حليب جوز الهند المجفف و جوز الهند المبشور، حليب مكثف، أحادي و ثنائي غليسيريد الحمض الدهني (مثبت الإستحلاب)، نكهة طبيعية (جوز الهند)، صمغ الكانثان (عامل مثخن)، حمض الليمون (عامل محمض)، عامل حافظ E202.
يحتوي على معدل 50.1% من جوز الهند.
يحتوي على الحليب. مثبت الإستحلاب من أصل نباتي من زيت بذور اللفت.
رج قبل الفتح.
القيمة الغذائية لكل 100 مل:
Ingredients :
Sugar, water, coconut dehydrated milk and coconut grated, condensed milk, mono and diglycerides of fatty acid (emulsifier), natural flavoring (coconut), xanthan gum (thickener), citric acid (acid), preservative E202. Contains the equivalent of 50.1% of coconut. Contains milk. Emulsifier of vegetable origin, coming from rapeseed oil. Shake before use.


Nutrition Information Per 100 ml:
Energy 309 kcal
Protein 1.3 g
Fat 8.5 g
Carbohydrates 56.7 g