La Cimballi M23up 2 Group- Black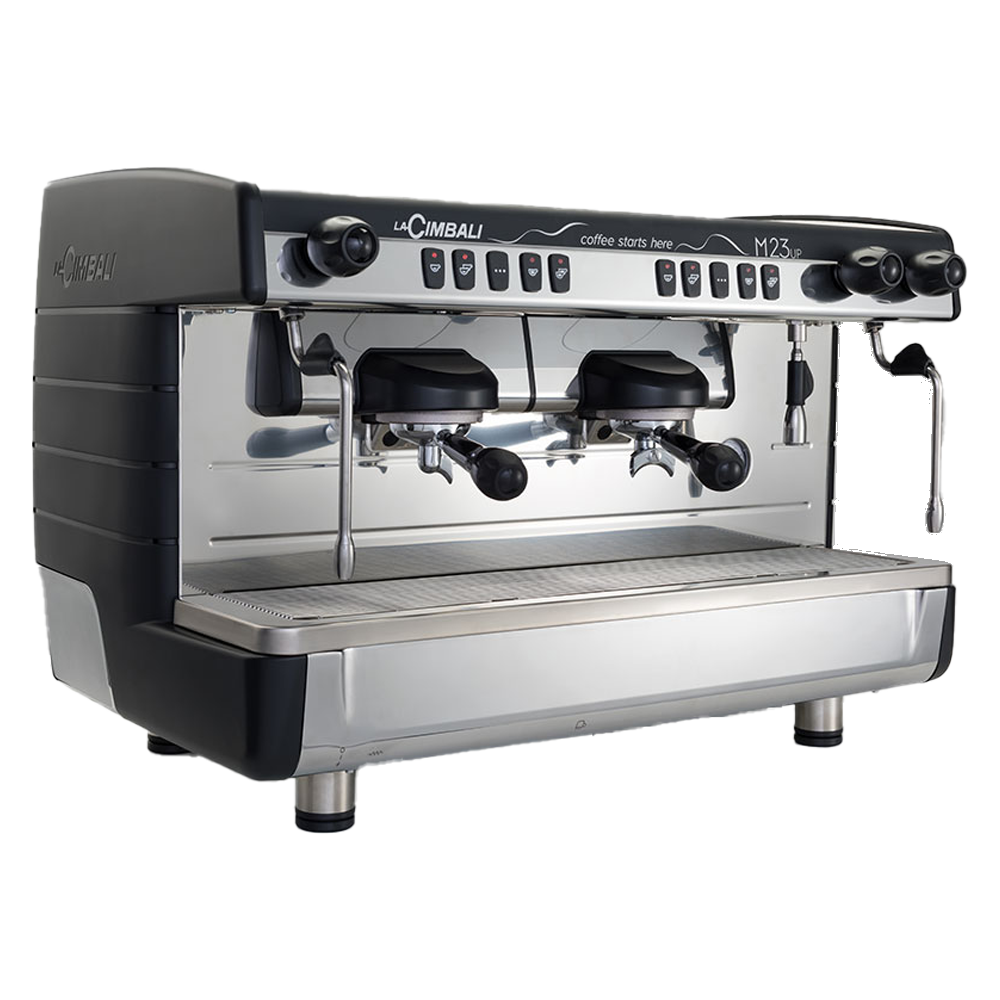 La Cimballi M23up 2 Group- Black
---
30-day money-back guarantee
Free Shipping in U.S.
Buy now, get in 2 days
العلامة التجارية: لا شيمبالي
نموذج: إم 23 اب مجموعتين
مواصفات المنتج
برمجة كمية الاستخلاص.
غلاية بنظام التبادل الحراري.
نظام حراري عالي الأداء.
مضخة حجمية داخلية.
الحفاظ تلقائياً على مستوى الماء في الغلاية.
مقياس مزدوج لعرض الضغط الخاص بغلاية التبخير والمضخة.
أزرار مزودة بإضاءة إل إي دي (LED).
إمكانية استخدام أكواب الطلبات الخارجية المرتفعة.
سرعة وسهولة تركيب وصيانة الجهاز.
سعة الغلاية: 11 لتر
الجهد الكهربائي:220V – 60Hz
القوة الكهربائية القصوى: 4100W/4800W
الارتفاع:  55.2سم
العرض: 82 سم
العمق: 51.8 سم
الوزن:  63كجم
صنع في إيطاليا
Brand: La Cimbali
Model: M23up 2 Group
Specifications
Programmable doses.
Thermosyphon system.
Reliable, high-performance thermal system.
Built-in volumetric pump.
Self-levelling of water in boiler.
Dual pressure gauge for checking the pressure of the pump and boiler.
Button pads with LEDs.
Tall Cup version.
Quick and easy installation and maintenance.
Boiler capacity: 11 L
Voltage: 220V– 60Hz
Maximum power at: 4100W/4800W
Height: 55.2 cm
Width: 82 cm
Depth: 51.8 cm
Net Weight: 63 kg
Made in Italy